Tesoro Woods Pacific Collection (Brushed Patina) | 7" Rustic FSC White Oak - Straw - SALE
7" Wide Plank American White Oak
Color: Straw
Prefinished Engineered
Finish: Natural Hardwax Oil (Matte)
Thickness: 9/16"
Length: 11" - 84" Random Length (average 36")
Rustic Grade, Mixed Grain
FSC® Certified
Tongue & Groove with Beveled Edges and Ends
SALE PRICE $8.49 / SF

IN-STOCK, READY TO SHIP
FLAT RATE SHIPPING - ONLY $250 (Contiguous United States)
LOW PRICE GUARANTEE!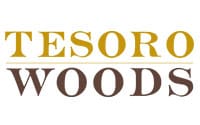 Purchase
Retail Price:
$220.26
/box
Price per Square Foot: $8.49
Square Feet/Box: 24.5
Product ID: BP-OAW7-STR
Not sure how many boxes? Just enter the square footage in the box below

Downloads
Description
Greenhome Solutions Sustainable Rustic Hardwood Flooring
Tesoro Woods Pacific Collection (Brushed Patina) | 7" White Oak
Prefinished with Repairable Matte Oil Finish
FSC® Certified
Construction: 3mm Sawn Wear Layer on a Solid Cross Slat Core in an Engineered 3 Ply Format
Rustic Grade: Includes all the color variation and character including knots, filled/unfilled cracks and contrasting heart and sapwood
Beveled Edges/Ends
9/16" x 7" x 18" - 84" Random Lengths

Tesoro Woods, Beautifully Sustainable Flooring
Tesoro Woods offers beautiful and truly eco-friendly wood flooring products by sourcing sustainable materials and using Low VOC or No VOC, non-toxic finishes and glues, which minimize the impact on indoor air quality and your health.
They specialize in high-quality, well-milled domestic and exotic hardwood flooring products from sustainably managed forests, per the regulations of the Forest Stewardship Council® (FSC). Learn more about the sustainable sourcing certifications and the eco-friendly characteristics of Tesoro Woods' products in their Environmental Attribute Guide.

Brushed Patina is Oil Finished Hardwood
This premium wide-plank FSC Certified White Oak flooring features a natural matte hardwax oil finish that penetrates the fibers of the wood and hardens to improve durability and protect against staining. Oil finishes will wear differently over time than a UV finished floor. The floor may develop a patina with heavy traffic, which adds to the wood's beauty. Oil finished flooring does require maintenance to preserve the luster and performance of the floor.
The mixture of FSC certified wood, natural matte oil finish, and no added urea formaldehyde (NAUF), combined with a stable engineered construction, brings you one of the most natural and sustainable wood floors available.

Rustic Grade Lumber
This flooring gives the appearance of classic early American plank flooring - it's made with rustic grade lumber that is full of character and grain. It features attractive knots, fill, mineral streaking, color variation and other natural character.
Please note: Our product images and samples may not show the full variation, as wood is a natural product and each piece varies. The wood color, grade, grain and character variation in your flooring will be greater than that which can be shown in our images and even single samples. If possible, we recommend reviewing several flooring samples in your home before making a full purchase.

Maintenance for Oil Finished Floors
Oiled floors will last forever if properly maintained, which includes re-coating periodically. For annual or bi-annual refreshing (how often will depend upon how much traffic the floors get), a pre-oil cleaner should be used piror to applying an oil refresher product.
When cleaning your oil finished floors, avoid solvents and anything harsh that will dry out the wood (like Windex, for instance, or other cleaners designed for urethane finishes). Basically you want to avoid any cleaners that contain solvents that are designed to evaporate quickly after application.
We recommend
Woca
® brand cleaners, stain removers, and oil refreshers! They are eco-friendly, non-polluting, plant-based with NO VOCs.

Benefits / Features
FSC® Certified
FloorScore® Certified
NAUF - No Added Urea-Formaldehyde
Natural Oil Finish
Healthy, Non-Toxic Adhesives
No-VOC
LEED Credit MRc7
LEED Credit EQc4.4
FSC® Certified

This product is certified per the rules of the Forest Stewardship Council® (FSC) for "Mix Sources". At least 75% of the wood in this product comes from responsible, well-managed forests; the remaining content comes from "controlled" sources (legal, non-endangered and non-old growth sources).

FloorScore

The product has met the indoor air quality (IAQ) certification standard for hard surface flooring materials, adhesives, and underlayments.

No Added Urea-Formaldehyde (NAUF)


Engineered wood flooring products that contain no – less than 0.001ppm (parts per million) – added urea-formaldehyde in the glues. Tesoro Woods uses a newly developed two-part, EPI glue system that contains no added urea-formaldehyde.

No VOC


Certified No-VOC product emit less than 0.001ppm (parts per million) volatile organic compound chemicals. Safe for the chemically sensitive, no toxic ingredients.

Natural Oil Finish


Durable engineered finish composed of plant oils and waxes, with just enough highly refined mineral spirits for easy application. This finish will never crack, blister, or flake off. Safe for the chemically sensitive, no toxic ingredients.

LEED Credit MR7


The product uses a minimum of 50% of wood-based materials and products, which are certified in accordance with the Forest Stewardship Council's (FSC) Principles and Criteria, for wood building components.

LEED Credit EQ4.4


The composite wood and agrifiber products such as engineered wood, particleboard, medium density fiberboard (MDF), plywood, wheatboard, strawboard, panel substrates and door cores contain no added urea-formaldehyde resins.

Discontinued / Phased Out Colors (former EcoTimber colors)
Wheat, Natural
Specs
Tesoro Woods SKU
BP-OAW7-STR
Construction
Engineered 3-Ply
Finish
Natural Oil Finish, Matte Gloss
Installation
Floating, Glue-Down, Nail, Tongue & Groove
Length
11" - 84" Random Lengths
Surface
Light Wire Brushed
Milling
Regular T&G with Beveled Edges and Ends
Warranty
Lifetime Structural Warranty and
30 Year Residential Warranty
Carton Size
24.5 sqft / carton
Weight
Approx. 1.6 lbs per sqft